Complex Systems Digital Campus
UNESCO UniTwin
---
UBIQUITOUS COMPUTING, DATA STORAGE, AND HUMAN AUTONOMOUS ACTION: ETHICAL IMPLICATIONS INVESTIGATED FROM THE COMPLEX SYSTEMS PERSPECTIVE
---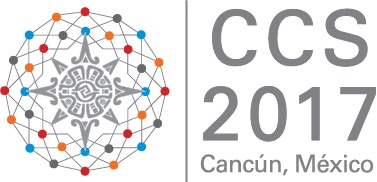 21 Sept, 2017
Satellite meeting at the Conference on Complex Systems 2017, Cancún, Mexico, September 2017
The rapid development of information technologies raises challenging questions concerning the future that is unfolding on the horizon of human autonomous action. In particular, ubiquitous computing has opened up new possibilities of interaction among humans and between humans and artificial systems. The main objective of this satellite was to debate, from the complex systems perspective, positive and negative ethical consequences of: (1) new emergent forms of such interactions without direct human supervision; (2) the usage of big data collected by ubiquitous computing in the context of human social action. See more.
---
CS-DC'15 World e-conference
---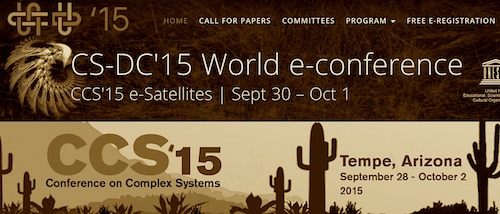 30 Sept - 1 Oct 2015
In parallel with the Conference on Complex Systems 2015, Tempe, USA, September 2015
First World e-Conference organized by the Complex Systems Digital Campus (CS-DC), devoted to all scientists involved in the transdisciplinary challenges of complex systems, crossing theoretical questions with experimental observations of multi-level dynamics.
CS-DC'15 exemplified new "social intelligence" strategies for sharing education and research resources, in particular those dealing with the transdisciplinary challenges of complex systems. See more.